Use essential oils in addition to your cosmetic products:
5 reasons and 5 examples of use

Due to their multiple therapeutic virtues, essential oils are widely used in cosmetics.
They make it possible in particular to treat many skin and scalp problems.
Cosmetics, for their part, include all of the substances and non-medicinal preparations intended for skin application. Generally, the superficial parts of the human body: epidermis, teeth, nails, hair, lips, etc. They therefore do not act in depth and do not contribute to the proper functioning of the body. Indeed, cosmetics allow above all to beautify, modify, protect and perfume the body.
Discover in this article, 5 good reasons to add essential oils to your cosmetics and how you can use them.
Why add essential oils in its cosmetics?
Essential oils have many virtues: soothing, antiseptic, healing, tonic ...
Their richness in organic compounds means that they are often used in the manufacture of certain treatments and beauty products.
In addition, the active ingredients of essential oils cross the skin very quickly and act very gently. They are therefore an effective ally for cosmetic care.
Indeed, the French are more and more seduced by cosmetic products (lipsticks, moisturizers, scrubs, shampoos ...) more natural.
In addition, they cover the different areas of beauty. Whether it's the skin (acne, wrinkles, etc.), hair (dandruff, dry hairdull fat, the hair loss and others) or the silhouette (cellulite, stretch marks, etc.).
Associates in synergies, essential oils also meet the specific needs of the skin and hair according to seasons. Beyond the fact of treating a visible disease, they make it possible to treat the cause of the imbalance.
5 reasons to use essential oils

1- Use essential oils to personalize your cosmetics
More than make-up cosmetics, create custom-made skincare products just for you! Care adapted to your skin type or to the skin concern you are currently experiencing.
Take yours Géomer body cream that you like so much and add a few drops ofessential oils to refresh your legs this summer. Keep skin bright by winter or treat the pimples that appear between spring and summer by adding a synergy of essential oils to your day cream. (See the range Amplitude: the synergies of Géomer essential oils). Put some in your shampoo to calm your irritated scalp. (Be careful, if you use a shampoo containing silicones, the active ingredients do not penetrate the hair fiber. Prefer a more natural shampoo like Géomer shampoos).
Did you know that the needs of our skin and our scalp change with seasons ? Essential oils help us take care of our skin and our hair throughout the seasons but also to counter a specific problem.
You are not sure which essential oils bring to your skin. You want your personalized Géomer cream or shampoo.
Make your diagnosis: Skin Diagnosis> and Diagnosis for Hair and Scalp>. We'll take care of the rest.
Plus, product customization is free!
Géomer products are specially designed to be adaptable to your needs.
Essential oils act in depth to heal
Their effectiveness is no longer to be proven.

A cosmetic product is only used for its superficial action. It is used to beautify our face, our hair. But do not treat the problem unlike essential oils which have the power to heal.
The active principles of essential oils quickly penetrate the epidermis to reach the bloodstream and thus treat the origin of the imbalance.
Why are they so active? An essential oil is a fragrant and volatile substance extracted from an aromatic plant: thyme, lavender, geranium ...
The composition of an essential oil is very complex. Some may contain several hundred aromatic molecules. They are in fact real concentrates of active ingredients, rich in organic molecules.
Because of their efficiency, they are used in many areas.
The essential oils used in cosmetics have restorative, soothing, purifying, toning, decongestant and many other properties. Their assets will truly act on our body.
3- For targeted actions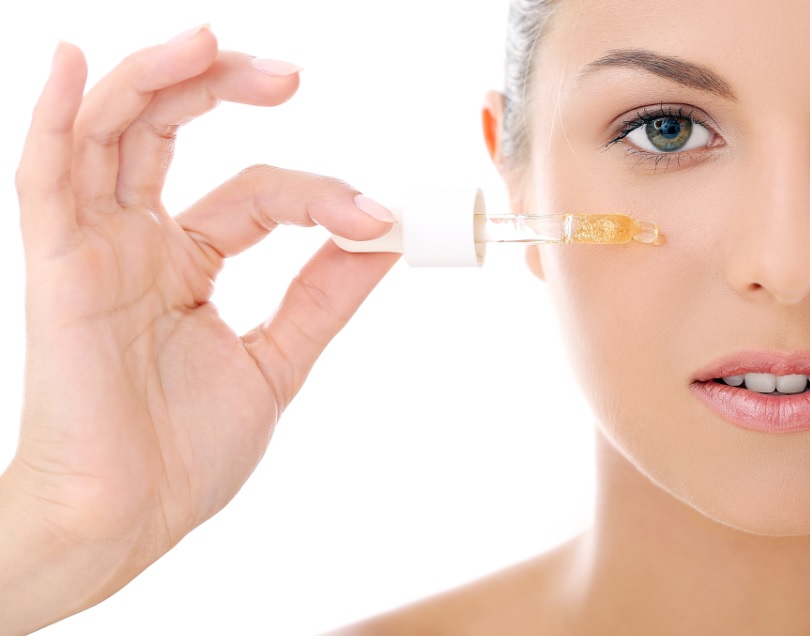 It is also interesting to complete your toiletry bag with synergies of Geomer essential oils called Amplitudes. Indeed, Applied to specific areas of the face or body, called meridians, they will directly reach and act on the affected organ to unblock the problem and strengthen our body. Discover the activity of our organs during each of the seasons here>
Due to their richness in different biochemical molecules, each essential oil has several properties. Combining them makes it possible to increase the effectiveness tenfold depending on the desired effect.
At Géomer, we have developed combinations of essential oils with the aim of obtaining specific aromatic synergies, the virtues of which will meet targeted needs.
Since essential oils are very powerful, be careful not to apply them pure directly to your skin to avoid burning yourself. Take care to dilute them with a vegetable oil.
This does not pose a problem for Géomer synergies because their formulation is designed for skin application. Their concentration is 20% which is the maximum tolerable for the skin.
If you try to mix essential oils yourself, be careful not to combine active ingredients that would cancel each other out.
4- To treat a skin or hair problem with natural active ingredients!
It is worth pointing out! Why look any further when nature knows very well how to treat imbalances and protect our organism.
The action of essential oils is both curative and preventive. Indeed, they come to stimulate our immune system by helping it to fight against infections. In addition, the antiseptic properties of plants are not aggressive for our body unlike antibiotics.
5- You will inevitably find the essential oils you need
Their properties being multiple, their applications on the skin and scalp reveal many benefits:
5 examples of essential oil uses
1- To visibly purify and cleanse skin with imperfections
The synergies of essential oils of Lavender, Eucalyptus, Lemon, Cloves, Thyme, Sage and Juniper Berry effectively treat pimples and skin blemishes. Indeed, the combination of these essential oils is perfect for gently purifying and cleansing the skin.
The essential oils of eucalyptus, cloves (also calming) and thyme (also draining) eliminate the bacteria responsible for impurities. Lavender reduces inflammation (hence redness) just like juniper berries. Lemon helps in healing and also combats itching. Sage plays a role of hormonal regulator.
Check out this synergy of essential oils HERE >> for a complete treatment of pimples and blackheads without attacking the skin: anti-bacterial, anti-inflammatory, healing, tonic, anti-itching and regenerating.
You can use a small drop locally on each pimple 2-3 times a day. For more efficiency, you can combine it with your day cream and your night cream.
2- To tone mature skin
Essential oils are also effective in restoring energy to the skin. During menopause, in particular, the skin of the face begins to sag. She needs to be stimulated! Rather than turning to facelifts, use essential oils that will help firm the epidermis and regenerate tissues.
Cypress essential oil regularly used for lymphatic massages will improve blood circulation. In synergy with other essential oils it helps to firm the skin. We find cinnamon with similar properties which also boosts the immune system, peppermint to stimulate and invigorate, Scots pine for cell regeneration, sage for toning and thyme to help drain lymph.
To facilitate the application, you can mix a few drops in your day and night creams.
3- To free the skin and scalp from excess sebum
Oily skin and scalp? Above all, do not use astringent products seeking to strip the skin. You need to clean it gently and hydrate it well. Indeed, the more you attack it, the more sebum it will produce to protect itself.
The solution to making this oily appearance disappear is to help the sebaceous glands stabilize their sebum production.
The essential oils of sage (anti-sweat, hormonal regulator) and cypress (vasoconstrictor, anti-sweat) will balance the secretion of sebum. Scots pine purifies and helps cell regeneration. Rosemary plays a draining role, juniper berries are anti-inflammatory and mitcham mint refreshes the skin.
Find all these essential oils in a regulatory synergy that does not dry out the skin HERE >>
You can use a few drops in your shampoo and cream dose or directly on your face and scalp.
4- To soothe sensitive skin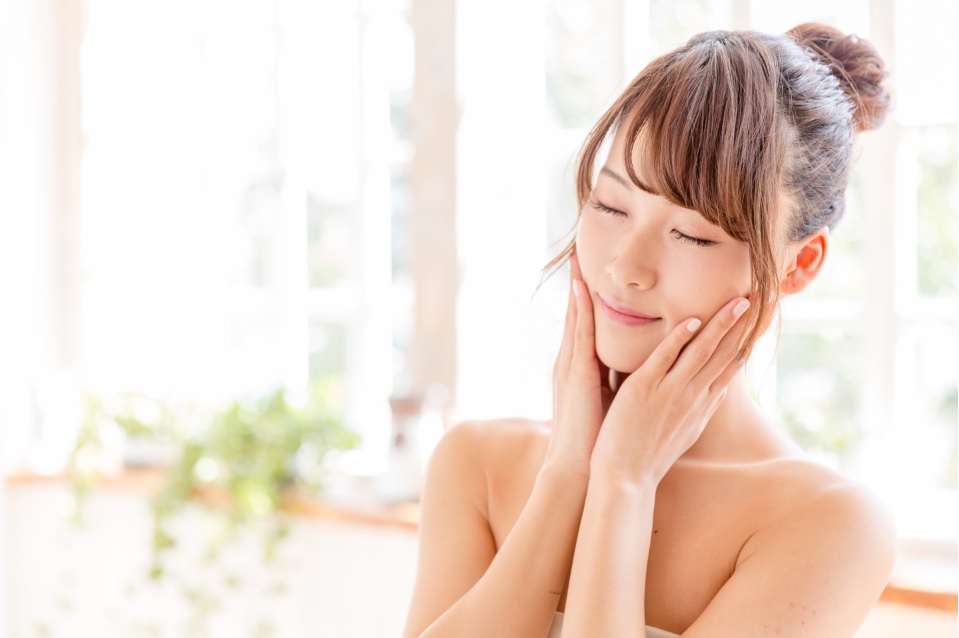 Essential oils for sensitive skin will gently calm your face and body. You can make your own day cream or shampoo with essential oils with the following recipe. Use your usual product for the face and add a few drops of essential oils of this calming synergy:
The essential oil of petit grain bitter orange, very soothing, will relieve itching (mainly that caused by dehydration) and lavender, which has anti-inflammatory biochemical properties, will erase redness. Geranium provides calming benefits. Ylang-ylang decongests and rosemary contributes to good blood circulation and good tissue cohesion. Lemon and tarragon, on the other hand, fight infections.
You find all these essential oils associated to create a very effective soothing synergy. This synergy also has the ability to undo nervous tension. Discover it HERE >>
You can dilute it in your day cream, body milk, and even shampoo to soothe sensitive skin or irritated scalp. Apply your cream or body milk with essential oils once or twice a day.
5- To refresh and limit excess sweating
Less known for these benefits, some essential oils also reduce the temperature of the skin.
Sage limits sweating and plays a hormonal regulator role. Cypress, also anti-sweat, decreases the flow of blood and thyme improves blood circulation. This combination is effective against venous congestion: heavy legs, varicose veins, feeling of heaviness. Mitcham mint and borneol brings a cold effect. Basil which is also an anti-infective soothes the nervous system. Juniper berries are anti-inflammatory and lemon fights associated irritations.
This synergy that you will find HERE >> is very popular in summer, if you sweat a lot on the scalp or on a face that is too vascularized to relieve a rosacea for example.
Mix it with your creams and shampoos or distribute a few drops on the body. Freshness guaranteed!
How to properly use essential oils?
Essential oils are used more and more in cosmetics. On the one hand because of their pleasant fragrance, on the other hand thanks to the many benefits that they contain. However, although these oils are natural, they are very active. You should therefore use them with care.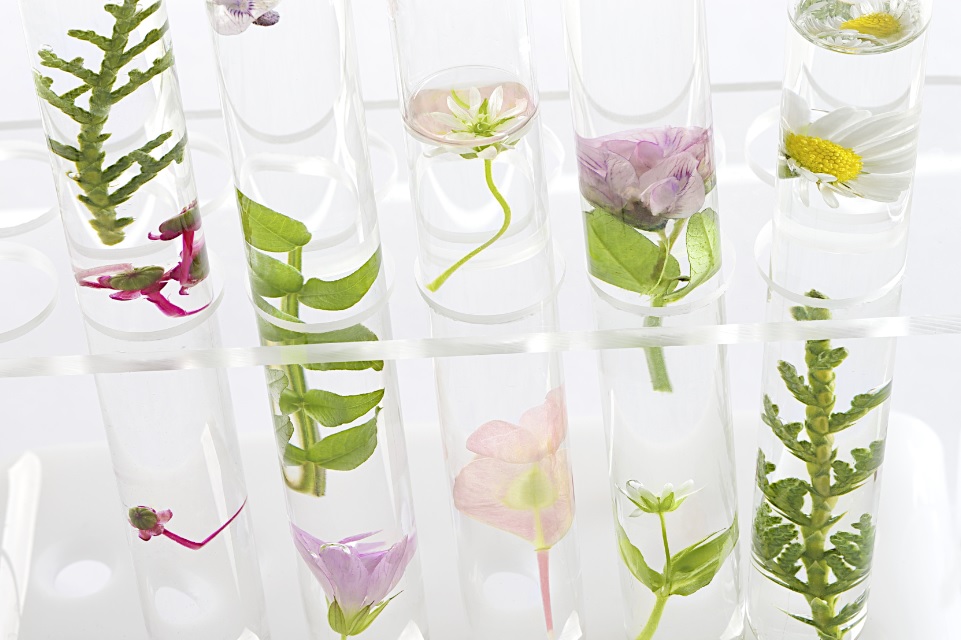 How are essential oils obtained?
Two processes are used to obtain an essential oil:

1. Distillation by entrainment with water vapor: The part of the plant containing the aromatic essence is placed above a water balloon, brought to the boil. At the end of this distillation, a phase insoluble in water and another water-soluble phase are obtained.
2. Extraction by cold pressing: Here we exert mechanical pressure to recover the zest. This mode mainly concerns citrus fruits and citrus fruits. The product obtained is called an essence.
Regardless of the technique used, it must preserve the totality of the biochemical composition to guarantee the virtues. To do this, various parts of the plant are used: flowers, leaves, bark, zest, etc. In some cases, a large amount of plants is required. This explains the often high prices.
How to ensure the quality of an Essential Oil?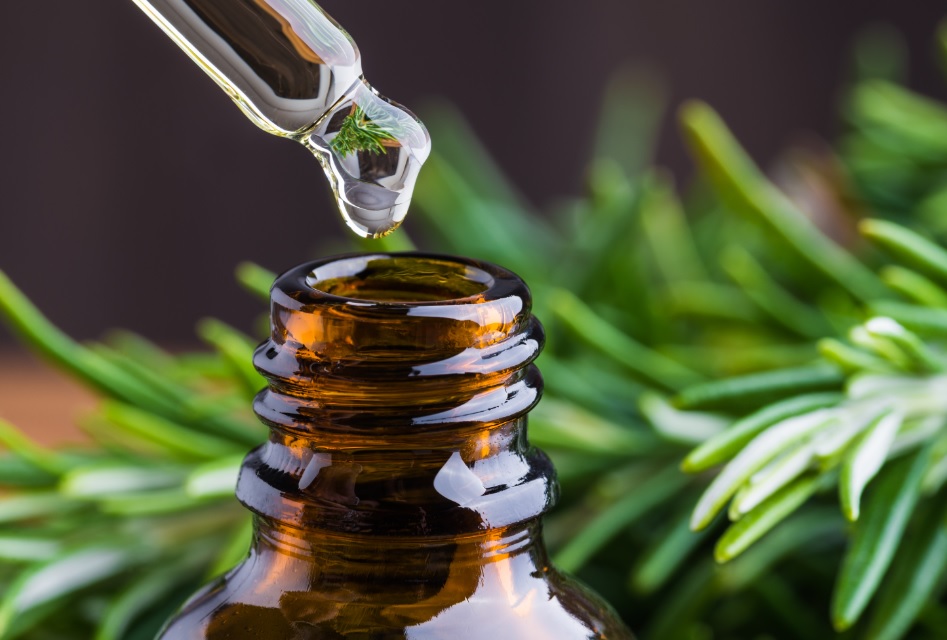 Depending on the biotope, the components of plants are not the same. The plant will therefore be more or less rich in molecules depending on certain factors: climate, altitude, soil quality, sunshine, rainfall ... This is why it is essential to know its origin and the type of crop from which it comes.
Preferably choose, when the choice is offered to you, an oil from wild harvesting or organic farming with intensive cultivation.
Be aware that there are different qualities of essential oils on the market:
Standard Industrial Quality: Harvested without control, distilled at high temperature and high pressure. To improve their performance, the essential oil collected is sometimes rectified, lengthened, denatured.
Quality 100% pure or natural: Their distillation is often incomplete. They can even hold up to 30 % synthetic molecules (if identical to those naturally present in essential oil). Their quality is average.
Chemotyped Quality: That is to say biochemically defined. We know perfectly well their composition which must correspond to standards. It is a quality criterion. Opting for a chemotyped, pure, natural and total essential oil means that it has not been cut with alcohol or vegetable oil. It is undiluted, without emulsifier, not rectified and resulting from a complete distillation.
At Géomer, we choose an oil for its performance and are committed to favoring high quality essential oils to ensure their effectiveness.
What are the precautions for using essential oils?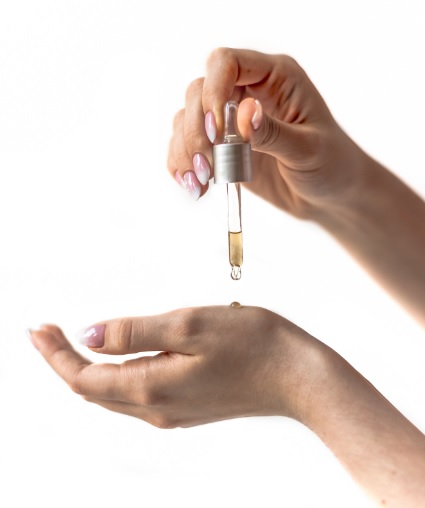 Essential oils contain very active and highly concentrated molecules which can pose a risk to health. Inappropriate use can cause, among other things, neurological, renal and hepatic toxicities.
Some essential oils are strictly prohibited by oral absorption. Especially in cases of epilepsy, asthma, pregnancy, history of hormonal-dependent cancers. Do not hesitate to ask your doctor or pharmacist for more information.
For cosmetic use, always remember to check the following points:
Risks of allergy or hypersensitivity
Some essential oils naturally have allergenic molecules. This is for example the case of rosewood and lavender.
In this case, carry out a tolerance test before first use. To do this, dilute 1 drop of this oil in 1 drop of vegetable oil. Then place a small amount in the crook of the wrist or the crease of the elbow. If redness appears after a few hours, this oil is not for you. If nothing passes, your body is tolerating it without any problem.
Check if this essential oil is dermocaustic
Dermocaustic essential oil can cause burns and damage to skin tissue. Essential oils belonging to this category should never be applied pure to the skin. On the contrary, you need to dilute them very strongly. Just like the synergies of Geomer essential oils called Amplitudes are diluted to 20%. This is the case with essential oils containing phenols and ketones such as cloves and tea tree.
When in doubt, always mix your essential oil with a vegetable oil.
Risk of photo-sensitizing reaction
This can happen with citrus essences (citrus and lemon verbena essential oil). In this case, the precautionary measure is to avoid exposing yourself to the sun for hours after applying this oil. Otherwise, you may develop a skin reaction: swelling, redness and irritation. Such an oil should therefore preferably be used in the evening.
Also remember to check for any interaction with current treatment or any contraindication. Particularly if you have sensitive and reactive skin. If you are pregnant or breastfeeding, check which essential oils you can use (especially not ingest them). Either way, it is better to seek the advice of a specialist.
Preservation of essential oils
Ideally, keep essential oil bottles away from light and out of the reach of children.
Remember to close the cap properly since they are very volatile.
Essential oils are, by their primary characteristics, excellent natural preservatives.
In short, essential oils are used in cosmetics for skin application for the diversity of their benefits. They act in synergy for much more complete care. To achieve effective treatment, make sure to respect the quality criteria and the usual precautions. This is to guarantee their cosmetic effectiveness and their harmlessness.
Did you find this article interesting ?
Do not hesitate to comment and share it!
A question ?
CONTACT US BY CLICKING HERE >>
Tel France: +33185089191 or Tel Belgium: +3223181065