Tailor-made cosmetics for skin and hair
healthy all year round!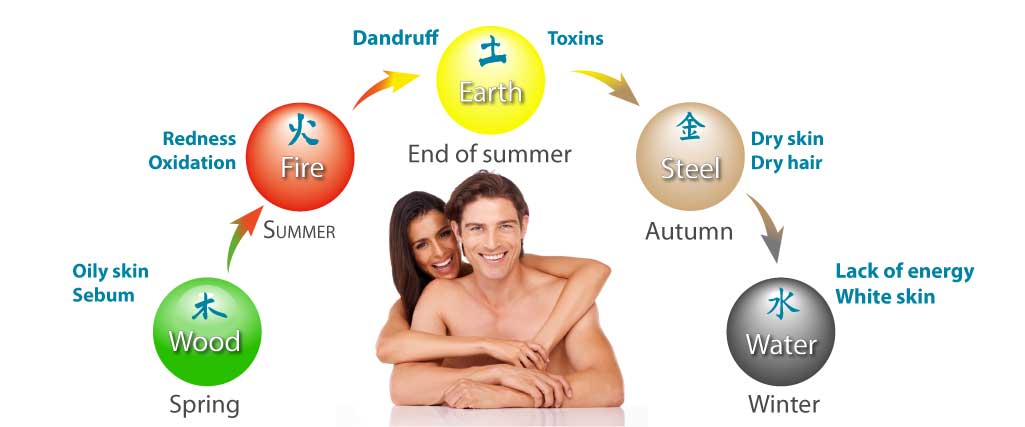 The seasons change. The needs of our skin and our hair too.
What is tailor-made cosmetics at Géomer?
First of all, it is to help you choose the shampoo, the cream, the right product corresponding to your type of skin, hair and scalp as well as the products and the care which will be able to answer your skin problem. and hair.
Then, come and personalize them each season according to your needs. Our diagnostics Aesthetics and Hair allow us to determine the nature of your skin, hair and scalp and to provide you with adapted and personalized care.
And, because we start from the principle that tailor-made must be accessible to everyone, the adaptation of your products is offered! You just need to make your diagnosis.
Why personalize your cosmetic products?
Exactly as we don't eat the same type of food and wear the same clothes all year round, we have to change the active ingredients of our cosmetics accordingly. seasons.
Certainly, have you ever said to yourself " this cream does not hydrate me as well as before " or "this shampoo doesn't work like it did at the beginning".
We think, then, to have become accustomed to the product or that it has changed. In reality, our skin and our hair will have different needs to cope with the changing seasons.
By understanding the law of 5 elements, its functioning and its impact on our aesthetics, we can compensate for the influences of seasonal imbalances on our skin and our hair by providing, over the seasons, the necessary active ingredients allowing us to regain our vital balance.
Note, too, that we do not all react in the same way to these variations ofseasonal energies.
Climatic interference (seasons, regions) but also psychic (stress, joy, sadness), organic (food, oxygenation) mean that today's finding will not be tomorrow's.
Because we are all different and unique, we need specific products adapted to our personal needs: tailor-made cosmetics.
For this, we have set up three questionnaires accessible on our site. A Skin Diagnosis, a Hair Diagnosis (for hair and scalp) and a diagnosis to determine and adapt your Tailored Shampoo:
Our desire is to get to know you in order to always give you better advice.
A question ?
Or tel France: +33185089191 or Tel Belgium: +3223181065