How long does it take to see the first results with Géomer products?
It depends on the desired results!
From the first application on the skin or hair, you should feel a marked improvement. Both in terms of touch and visually, skin and hair are more beautiful and healthier.
For a deep skin improvement, you must wait until the end of the cell cycle. It is necessary to count 90 days so that the skin is completely renewed.
With anti wrinkle products or skincare, fine lines will disappear after a day or two. Deep wrinkles, when they are, will disappear or at least be greatly reduced after 90 days. Or 3 months of use.
At the level of hair, if the products are used with the aim of recovering volume, of the shine and of the outfit, the results should be visible and palpable between one and three applications.
On the other hand, if it is stabilize hair loss, it is necessary to count on an application of 2 to 6 weeks maximum.
As for regrowth, it must start to be visible 90 days after stabilization of the fall.
Our advice guarantees results:
If from the first application, you do not notice any improvement whatsoever in the feel of the skin or in the texture of the hair. Contact us immediately, so that we can figure out what is wrong. We replace free of charge or we refund your products.
All Géomer products are guaranteed for 3 MONTHS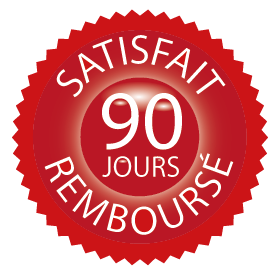 The warranty is renewed on anti-hair loss and hair regrowth products during a 2nd purchase
= 6 MONTHS GUARANTEED
Valid on standard volumes (intended for 3 months of use): Read the conditions HERE
A question ?
Tel France: +33185089191 Tel Belgium: +3223181065