Too many shampoos attack our scalp and promote hair loss. So what to do when you have oily hair?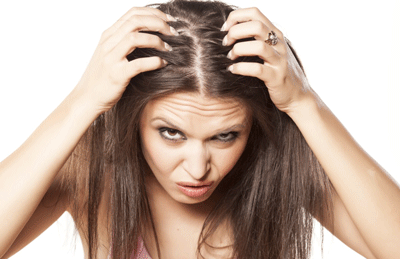 Having an oily scalp is a common cause of baldness
What to do when you have an oily scalp?
Above all, do not wash your hair every day!
Oily hair and specific shampoos for oily hair for daily use are the first enemies of our scalp. They are the first responsible for hair loss called hormonal or hereditary (androgenetic) as well as more classic hair loss called deficiency loss. See the different man hair fall / hair loss woman.
The cosmetics industry encourages us to do frequent shampooing, supposedly anti-fall, anti-oily hair to treat our hair.
Yes, these daily shampoos degrease the scalp under their action but they thus remove the sebum from the hair. However, the role of sebum is to protect the hair at the root.
Therefore, shampooing every morning weakens the protection of the scalp and promotes hair loss ...
And, the more you dry your scalp, the more sebum it will secrete to remedy it.
Ultimately, these daily shampoos help you to have even more oily hair and contribute to hair loss. Quite the opposite of what we imagine.
See our article on why and how avoid frequent shampooing >>
Oily scalp or Perspirant Scalp ? Do you have any doubts?
Make your free hair diagnosis:

Why and how does an oily scalp?
Scalp oil is secreted by the sebaceous gland in order to protect the hair and the scalp from external aggressions.
The fat called sebum is therefore important and essential for having a healthy scalp and vigorous hair.
Therefore, a degreasing shampoo will have no beneficial effect on our scalp. On the contrary, it will dry the scalp directly after shampooing, making it sensitive to external aggressions.

It is necessary to stabilize the sebum and not to stop it
By understanding what sebum is used for and how it works, it is clear that it is useless to eliminate the fatty surface of the scalp.
What to do then? When the sebum is present in too much quantity and the roots are heavy, it is necessary to stabilize this excess fat which can crystallize and clog the hair openings in which the hair grows.
I always come back to the basis of Chinese Medicine which is the Law of 5 Elements. This tells us that, when our liver and / or our gall bladder are too energetic (work too much), we can observe an excess of sebum (of fat) on our skin and of course on our scalp. This is due to too much activity of our sebaceous glands.
We must therefore seek to stabilize the activity of our liver and our gall bladder in a natural way in order to stabilize that of the sebaceous glands of our scalp and our skin.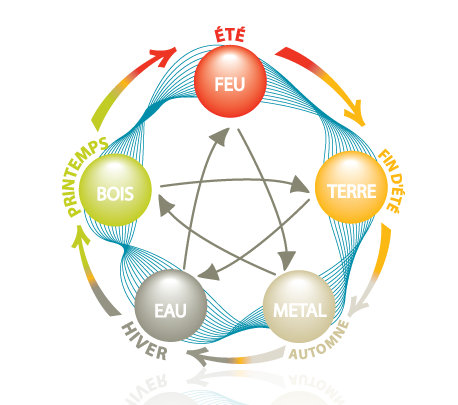 The solution is as always in nature
You have to find this solution in plants that treat the liver and the gallbladder.
To use all the strength of plants, we have chosen to use their essential oils which have the strength necessary to help the liver and gallbladder to stabilize and thus stabilize the secretions of the sebaceous glands.
Respecting the philosophy of Laboratoire Géomer , we have created a range of products based on essential oils:
Sage,
of Sylvester Pine,
by Menthe Mitcham,
Juniper berries
Rosemary,
and Cypress.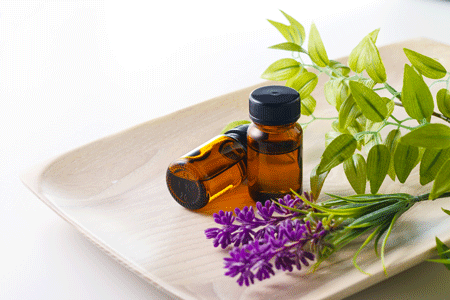 All at concentrations that respect our skin and scalp and are necessary to stabilize our two organs in question.
Care to maintain or regain healthy and full hair
Ban industrial shampoos with frequent use for oily hair.
Choose a shampoo to fight against oily roots rich in essential oils and algae such as Energizing Shampoo.
Make clay masks for oily scalp with the Terral Green. This will help your hair to grow back by eliminating excess sebum at its source.
Use custom-made shampoos with theAmplitude n ° 1 (specific oily skin).

Discover the complete oily scalp treatment - hyper active seborrhea:

HERE >>
No longer enrich the large cosmetic groups that only treat problems superficially.
Take good care of yourself,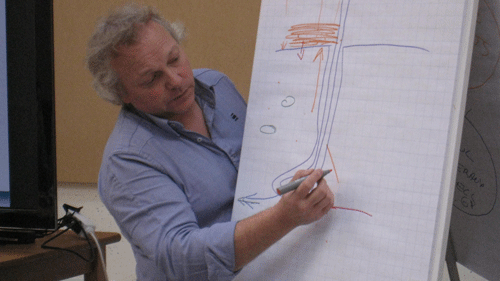 Alain Ledroit,CEO Geomer
Reiki Master Usui
Did you like this article ? Share, comment!
A question ?
CONTACT US BY CLICKING HERE >>
Phone. France: +33185089191 or Tel. Belgium: +3223181065