Ginkgo Biloba is the tree of life par excellence
Ginkgo has a very important place in traditional Chinese medicine. It is an antioxidant, it improves blood circulation and allows very efficient regeneration.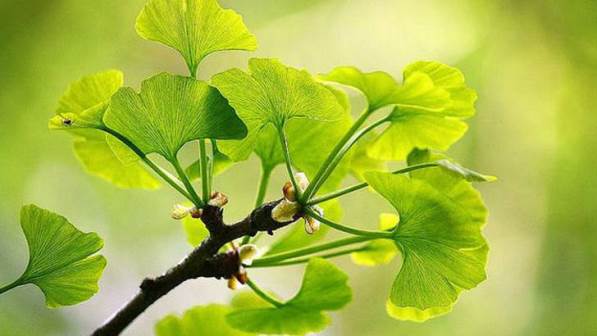 And one of the greatest mysteries of creation
The tree with exceptional medicinal properties
This tree occupies a very important place in Traditional Chinese Medicine.
It has antioxidant properties.
Its leaves improve blood circulation, especially in the brain.
It relieves angina and helps coronary circulation.
Very effective in reducing blood viscosity, it prevents blood clots and improves recovery in the event of a heart attack.
As a poultice, it helps stop bleeding.
Perfect against varicose veins.
It alleviates migraines.
Prevents hearing loss and fights tinnitus.
It can also help prevent colds, coughs, respiratory ailments ...
The leaf of Ginkgo Biloba is the emblem of the city of Tokyo
During the Second World War, after the bombing of Hiroshima, nothing survived the atomic bomb. Six months later, the city was nothing but desolation. Nothing foreshadowed any life when the Japanese were surprised to discover buds growing from only six Ginkgo Biloba trees yet destroyed by the atomic bomb.
Since then, the Ginkgo leaf has become the emblem of Tokyo.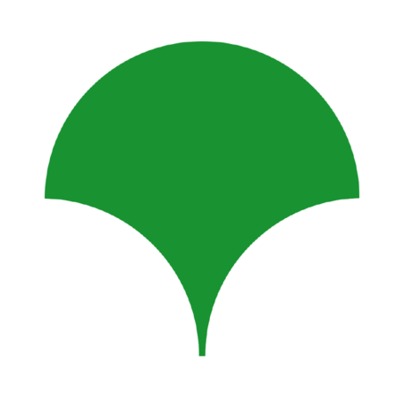 Ginkgo Biloba is a sacred tree
Wherever it grows, its virtues impress. It survives many forms of pollution and is very resistant to mutagenic factors. These characteristics allow it to adapt to many climates and to survive for more than 270 million years.
It is :
Tree of life in Tibet
Laying tree in Japan
Forty crowns tree in France
Tree of longevity in China
Its mode of reproduction is unique:
The female Ginkgo Biloba produces eggs.
The male carries the pollen which will fertilize the eggs.
This type of reproduction is the closest, of all trees, to that of humans.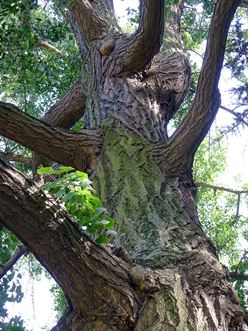 Since no natural disease or parasite is known to it, this tree appears to be potentially immortal. In some Chinese temples there are trees that are over 3000 years old.
Its fruits look like eggs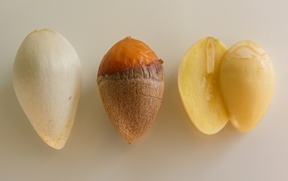 Ginkgo Biloba protects against fires
When a fire breaks out, in the vicinity of a Ginkgo Biloba, it will secrete sap through its leaves and ends, protecting it from fire.
Buddhist and Japanese temples surround themselves with this tree to protect themselves from fires.
An enigma for science
Traces of an "alga" have been discovered in the leaves of this tree. In reality, the cells of Ginkgo Biloba have cellular skeletons which, if the cells of the tree die, become algae that only need light to live. It remains, to this day, a mystery for science ...
In autumn, the leaves of the Ginkgo turn the color of gold to fall to the ground.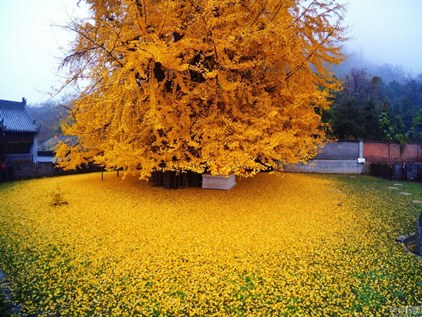 Géomer products which contain Ginkgo extracts
Laboratoire Géomer uses aqueous extracts of Ginkgo Biloba in two of its products. The results are visible from the first application.
The users of the Energizing Shampoo and the Regulating Gel are unanimous about the immediacy of the results.
Regular use of Energizing Shampoo with Ginkgo Biloba extracts allows you to limit the need for shampoos to only two per week instead of every day.
The Regulating Gel is used as a tonic for people who have lost their hair after chemotherapy treatment. It stimulates the scalp and helps regrowth.
Fine hair in winter is often electric and difficult to style. A single dab of this regulating gel, before drying the hair, immediately eliminates static electricity. This makes it an essential product for hairdressers during the winter months.
Ginkgo Biloba is a real tree of youth offered by Mother Nature. Take advantage of its benefits when you need it.
And, if you have a garden, why not plant a Ginkgo Biloba?
Alain Ledroit,
CEO Laboratoire Géomer
Reiki Master Usui
Did you like this article ?
Do not hesitate to share !
A question ?
CONTACT US BY CLICKING HERE >>
Tel France: +33185089191 or Tel Belgium: +3223181065