Because, at Géomer, we believe that our health also depends on a good balance between our body and our mind, we invite you to discover the bio-dynamic relaxation offered by Pierre Pyronnet.
Relaxation techniques: what does biodynamic relaxation offer?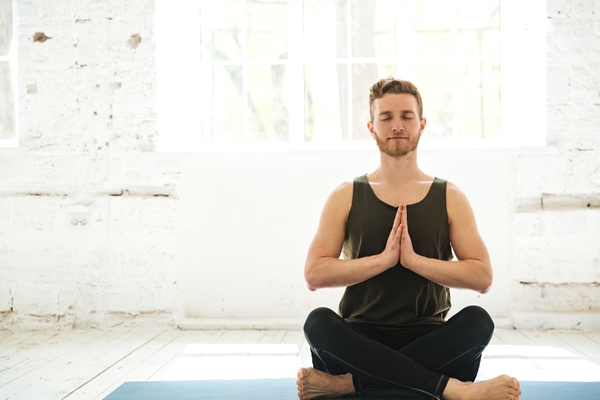 Relaxation techniques
Stress is a modern scourge that affects all ages from 7 to 77 years old. From the child to the adult through the adolescent, no one escapes! Living in permanent stress can be disturbing for our daily habits, and this can turn into a real vicious cycle: we do not sleep as we should, fatigue then accumulates, which, coupled with a poor diet will have the effect of increase cortisol levels. This will ultimately maintain a high level of stress.
You will understand, it is important to know how manage stress. This is where relaxation techniques come in. Otherwise, we are exposed to a deterioration in our state of health.
This is where Relaxation can be of great help. In particular the Bio-dynamic Relaxation. However, before looking into the details of the benefits of this particularly effective new technique, let's take a look at the existing relaxation techniques.
Why is it necessary to learn to relax?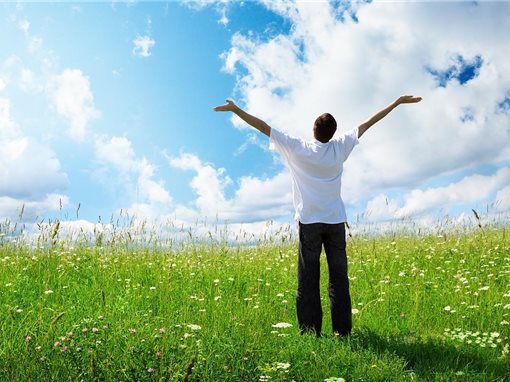 Relaxation techniques: For what benefits
Today it is necessary to learn to relax because of the stressful lifestyle. Indeed, the Western way of life is based on a particularly rewarding vision of the activity. Being active is good, but being active to the point of not being able to stop and endanger your inner health as well as that of those close to you, it is less so.
Stress and anxiety are the starting point for several health problems, including:
Weight gain ;
Heart disease;
A weakened immune system;
The Depression ;
Mood swings;
Insomnia and other sleep problems;
Etc.
Relaxation is an easy notion to grasp. It is indeed a simple bodily process (simple but not intuitive). It aims to release the pressure and tension that we may have inside, thus reducing the stress (but also other emotions such as anger, anguish and anxiety) that we feel. This in order to open up to a state of total plenitude.
Relaxation comes in many forms. It is practiced in various ways, called relaxation techniques, the most effective of which is undoubtedly bio-dynamic relaxation. From simple deep breathing to bio-dynamic relaxation to meditation, all the techniques have the same and unique goal: to help you reduce your stress and anxiety levels so that you experience well-being.
These relaxation techniques are easy to practice. Indeed, they are inexpensive in relation to the benefits provided. In addition, it is possible to practice them anywhere and at any time of the day.
Relaxation techniques: overview of the different methods.

What are the different relaxation techniques
1.Sport as a relaxation technique
No need to repeat it: sport is excellent for your health. In addition, regular physical activity is anything but bad for your body and mind. It's even ideal if you want to let off steam and let go, all while clearing your head. If you want to relax, it can be very interesting to make time in your schedule in order to practice regular physical activity.
Generally speaking, associating sport with one's life is always a good thing to do. It makes people happy in many ways, mainly by releasing endorphins, hormones that have the particularity of providing a feeling of well-being when secreted.
2. Relaxation through Yoga
Yoga has many benefits, one of which is reducing stress. Indeed, there are mechanisms in the practice of yoga that influence a person's overall stress level. It is clinically proven that practicing this activity increases mindfulness, acts on a person's mood and promotes self-kindness. So by being completely focused on the present moment, you will be more easily in a good mood. Nothing better to fight against stress and tension.
Yoga also has the advantage of making a real connection between body and mind, in addition to being easy to practice because it does not require special equipment or special space. It can be practiced anywhere and anytime. It is not your schedule that will stand in the way.
3. Breathing to relax
When panic suddenly sets in your life, it becomes almost impossible to control your mind and keep a cool head. In such circumstances, it is beneficial to breathe deeply.
Controlling your breathing will immediately give you a feeling of calm and at the same time lower your stress and anxiety. This can be very useful if you need to take a test, exam or job interview for example.
Yoga relies heavily on deep breathing exercises. These are 2 relaxation techniques that go hand in hand. This is why they are among the most recommended.
4. Relaxation by adopting daily routines
You can also work on building a healthier lifestyle to relieve stress in your day-to-day life. For this, you must combine these 3 elements:
Play sports ;
Eat better;
Sleep better.
These habits are important because they work for the long term. Indeed, integrating them into your daily routine will help you increase your resilience to stress. You will then be less vulnerable to it, and more prepared to channel it when the first symptoms appear.
A quick stop on diet as a relaxation technique
Depending on how you eat, your brain will be doing more or less well. Indeed, the brain energy that you send to it depends to a large extent on the diet of your body.
Healthy eating is one of the best ways to to manage stress. So think about it the next time you sit down. Likewise, rest is also essential for your well-being. So it is in your best interests to avoid lack of sleep, or poor quality sleep.
Reserve time for those you love
The key to happiness is in the hands of those we love. It is very important for your mental and even physical health to take time for your family and friends.
It may even be wise to combine this necessity with the practice of one of the relaxation techniques that we are discussing. Indeed, why not ride a bike with friends? or go out for a walk with your partner?
Likewise, do not hesitate to adopt a pet of the dog / cat type. Some studies show a correlation between the presence of pets and reduced anxiety in a person. The harmless act of stroking a cat, for example, would lower blood pressure.
To eliminate stress, learn to organize yourself
If like most people you are almost always overwhelmed, it might be time to get organized and learn to prioritize.
For example, you can take a moment in the evening just before bed to make a list of the most important things to do the next day. As soon as you wake up, get down to the tasks you wrote down the day before. Once these are done, you can move on to other tasks.
Doing so will help you be more relaxed during your days. Organization can play a vital role as a relaxation technique in that it saves you from getting lost in the midst of 'things to do'. So you will be less stressed. There are many tools available to help you be more organized: use them.

As we have just seen, there are many ways to relax. All these relaxation techniques have in common to fight against stress and to fight anxiety. Although they pursue a common goal, they do not meet the same success. There are some that are more effective, and there are some that are less so.
For about thirty years now, there has been a revolutionary relaxation technique that provides as many benefits as the combination of the techniques mentioned above: It is Bio-dynamic Relaxation.
Relaxation techniques: Bio-dynamic relaxation and its benefits
Relaxation techniques: what does biodynamic relaxation offer?
1. Bio-dynamic relaxation: What is it?
In a context of increasingly frequent chronic stressful situations or difficulties adapting to work, health officials agree that since 2017, hypertension has increased by more than 30 % at work and in families.
For this purpose, the Bio-dynamic relaxation which saw the light of day in the 1990s, offers you a set of simple and effective exercises to learn to release all the internal stiffness in your body and in your own movements. This method resynchronizes the balance between breathing, movement and the body and in the process releases all tensions that are very often unconscious but present in internal, muscular, articular and / or organic tissues.
The objective is to make discover to all those who do not practice martial arts a body approach not centered on self-defense, but on an opening of the functional possibilities that the body offers us.
2. The bio-dynamic relaxation technique: how does it work?
It is a set of fluent gestures and movements synchronized with the breath, so that your body becomes one with your mind. The goal here is then to associate lightness and rigor in the movement. The whole forming a liberating mixture and extremely beneficial for the organism.
After 35 years of martial arts practice (judo, aikido, kung-fu, yoga, tai-chi-chuan, ...), I decided in the 90s to bring together in this concept, the essential of these different disciplines to put it at the service of those who want to feel better in their body.
3. What does the biodynamic relaxation technique offer?
Bio-dynamic relaxation is a revolutionary relaxation technique that brings about a lot of well-being:
It gives you autonomy in bodily mobility as well as synchronized movements. In addition, it contains elementary exercises to gently release old mechanisms inherited from the past.
A revitalization of the body, more internal alignment and an ability to better feel one's extracorporeal space.
A feeling of calm, internal reoxygenation and therefore more internal toning.
An increase in your ability to manage your life with more efficiency and attention to yourself.
An indisputable inner alignment on the physical and energy levels.
Practiced every day until it becomes part of your behavior, this practice will have repercussions throughout your body and your life.
To date, "Bio-dynamic Relaxation" offers a set of 33 simple and effective exercises to learn to relieve your body and its movements of all internal stiffness. This method resynchronizes the balance between breathing. It fluidifies the movement and the body and releases in the process, all the tensions very often unconscious in the internal, muscular, articular and or organic tissues.
The objective in this concept: To make discover to all those who do not practice martial arts a new body approach. Which is not centered on self-defense, but on opening up the functional possibilities that the body offers us.
More than a relearning of the functional system, its method in 9 stages and according to a sequence of 33 practical exercises, develops the attention to oneself. In addition, it works on the coordination of the body, movement and breathing. It operates a real relaxation by the release of the tensions of the body and a relearning of the functional systems. Finally, it allows a physical revitalization, a global relaxation while stimulating internal energy by the reoxygenation of the blood.
5. The practice of group bio-dynamic relaxation
The practice of bio-dynamic relaxation carried out in groups allows each participant to learn by him or herself, all the nine stages of bio-dynamic relaxation.
In regular practice, each participant will integrate 5 stages of development and in particular:
Access its own form.
Better feel its shape.
Go from functional movement to letting go of your own movement
Let go of your own movement.
Integrate a new movement into letting go of its functionality.
The more regular it is, the more the body will integrate new behaviors into its own psychomotricity.
We are talking about 15 to 30 % more mobility among Seniors on daily movements.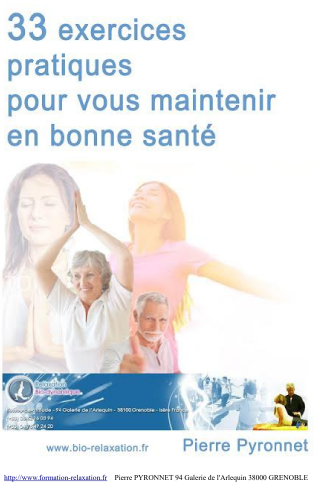 6. Practice of bio-dynamic relaxation on the table
Magic Table or Magic-Table according to those who have experimented. The practice of accompaniment on the table offers 4 evolutionary stages:
A release of bodily tensions by a synchronization of movements accompanied with breathing.
Deep relaxation of the entire spine by resynchronizing the internal somato-respiratory movement.
A re-harmonization of the vibratory frequency of the body with the Tibetan bowl.
A revitalization of the spinal column axes with a realignment in the posture of the body.
This accompaniment will take approximately 45 minutes to 1 hour. Different phases will have to be taken into account:
A welcome phase where the practitioner will take into account the person's goals.
The preparation, to put the person in the best working conditions.
The practical part centered on your own breathing with the accompanied person.
An evaluation phase with the accompanied person.
This practice brings from the first session a sensation 10 times greater than a practice experienced in a group.
To go further and discover all the benefits of bio-dynamic relaxation, watch the video below:
What is bio-dynamic relaxation?

Pierre Pyronnet,
Initiator of the Bio-dynamic Relaxation method