The chemistry of the disinfectant
Is your hydroalcoholic gel effective against Covid-19?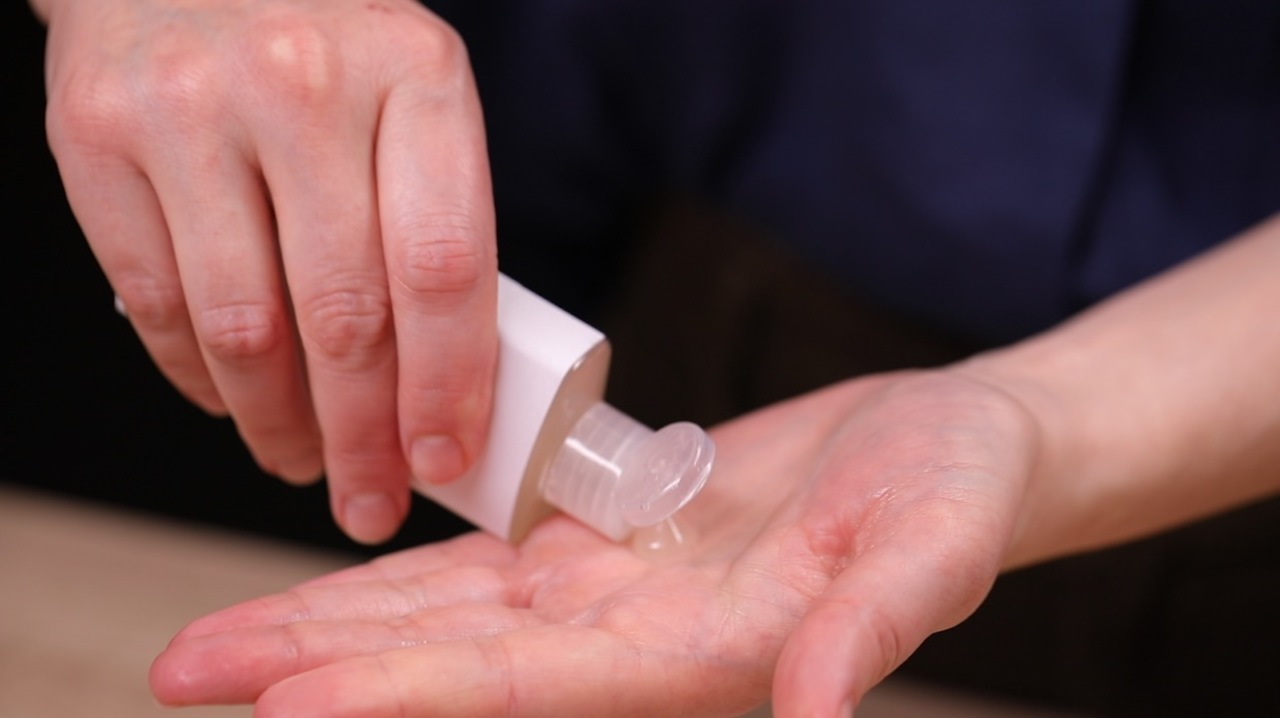 Our advices :
As a specialist in the manufacture of hair cosmetics, here are our tips for finding an effective disinfectant gel against viruses and quality so as not to damage the skin.
A niche product reserved for medical personnel, the hydroalcoholic gel has quickly become an everyday product for everyone.
Everywhere we go, we are asked to disinfect our hands. Vending machines are located at the entrance of all shops.
The gels that we put on our hands have all different textures. From (very) liquid to less liquid or even a little more viscous.

But what exactly do we use?
What do we put on our hands?
For all gels, whether liquid or viscous, the active chemical substance is ethanol, commonly called alcohol.
The alcohol used is either ethanol or isopropanol.
This is initially concentrated at 95 ° and is called pure alcohol.
It is deconcentrated with pure water along with other additives for thickening as an emollient, etc.
The choice of the thickener and the emollient are very important for the skin and strongly influence the cost price.
There are two kinds of products commonly used to disinfect hands without soap:
The hydroalcoholic solution
Hydroalcoholic gel
What is the difference between a solution and a gel.
The hydroalcoholic solution is liquid:
In chemistry, the term solution refers to the homogeneous mixture obtained by dissolving liquid substances.
The WHO published at the start of the Covid-19 pandemic a formula for the recommended hydroalcoholic solution.
Its components are 96 ° ethanol, hydrogen peroxide, glycerol and purified water.
Very quick to manufacture this solution is indeed very effective in killing viruses. But it has the very big drawback of attacking the skin of the hands during too repetitive use.
Hydrogen peroxide is also called hydrogen peroxide.
It is a biocidal product (kills viruses) very toxic for many organisms, at doses varying according to the species, their age and their context. Its toxicity was the subject of a reassessment published in 1999 by the International Agency for Research on Cancer.
Cancerous products should be used in moderation on our skin and especially for people with sensitive skin. The combination of alcohol and hydrogen peroxide is therefore very aggressive for the skin. It is for this reason that the WHO adds glycerol (glycerin) in its recipe, which tries to compensate for the dryness of the skin.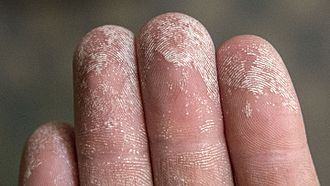 Why does the WHO recommend this type of product?
Quite simply because this lotion is effective on viruses and has a minimal cost.
Easy to make and inexpensive components.
Be careful, since a lotion is liquid, it is very volatile.
It will evaporate very quickly when the hands are rubbed.
It will be necessary to soak the hands in order to rub them for at least 30 seconds. If the solution has evaporated before the end of 30 seconds, it will be necessary to add more so that the friction is virucidal.
The hydroalcoholic gel is gelatinous: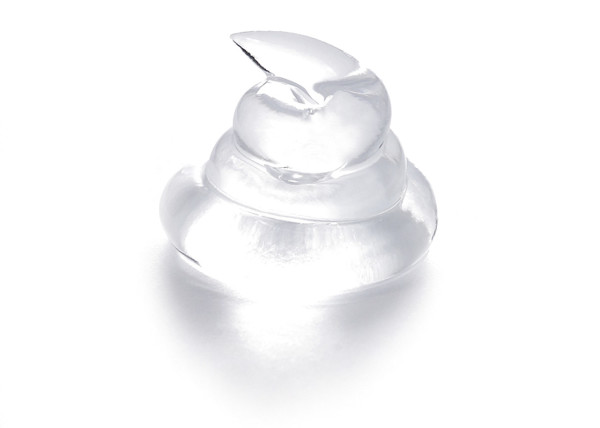 In chemistry, the term gel escapes any precise definition.
Frost is a state of matter.
The chemical or cosmetic gel is generally a colloidal suspension which undergoes a chemical transformation leading to a semi-solid state while retaining a large part of the solvent within its structure.
In the case of a hydroalcoholic gel, carbomer powders are used which are made to swell in a little purified water. This forms the gelatinous base to which we gradually incorporate pure alcohol, as we incorporate oil when making mayonnaise.
Alcohol is absorbed inside the colloidal structure of the carbomer.
This allows very effective disinfection of the hands during the application of the hydroalcoholic gel.
During the recommended 30 seconds of friction, the gel releases the alcohol it contains, preventing the alcohol molecules from evaporating too quickly (compared to a liquid product such as a solution).
Alcohol alone in this type of gel is sufficient to kill viruses after 30 seconds of applications.
No need to add hydrogen peroxide, which is very aggressive for the skin and has proven carcinogenic properties.
This is the main reason that should advise us to preferably use a hydroalcoholic gel facing a hydroalcoholic solution.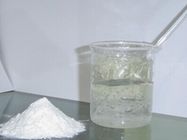 Efficiency:
For a gel to be effective, it must contain sufficient ethanol and / or bear the European conformity statement EN 14476.
The alcohol level recommended by the WHO for gels is 70 °.
A hydroalcoholic gel must contain at least 73.7 % alcohol at 95 ° to reach 70 °. Here is the calculation of the alcohol content: 95 ° - 26.3 % (= 24.985) = 70.015 °. It is important to read on the label of your product that it contains at least 73.7% of 95 ° alcohol to have an effective effect against viruses.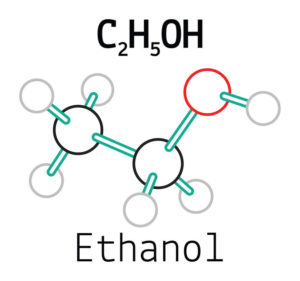 Quality:
People with fragile or sensitive skin notice that with the intensive use of hydroalcoholic gel or lotion, their skin becomes very dry.
And this can even go as far as the appearance of cracks. It hurts a lot. What is this due to?
Ethanol, isopropanol, hydrogen peroxide (present in hydroalcoholic liquid solutions) are hygroscopic chemicals.
They love water.
When you put them on the skin, they won't just disinfect.
They have the ability to remove a tiny layer of water that we naturally have on the skin.
The water that is normally found in the tissues of our skin will evaporate.
And that's why we end up with dry skin and cracks on the hands.
This is completely normal.
Minimalist products with sufficient alcohol content will disinfect and dry out hands.
Excellent quality disinfectant products will protect the hands thanks to the emollients contained in the cosmetic grade cabomer usually used for the formulation of care products.
These are thickeners that will make the gel thicker, richer and more treating.
This makes it possible to disinfect the hands better and to have a less drying activity, therefore more hydrating.
It's better for our hands when we have to wash them without water available.
Hydro-alcoholic gel from Laboratoire Géomer
Laboratoire Géomer is specialized in cosmetic products to treat sensitive skin and even skin affected by eczema, psoriasis and others.
It was therefore essential to manufacture a hydroalcoholic gel effective against viruses. But also very respectful of the skin of our hands.
As soon as we developed our hydro-alcoholic gel, we limited the number of ingredients. So that it can be enjoyed by sensitive skin.
We use pharmaceutical grade ethanol.
Which means it does not contain methanol. It is a very important guarantee for the consumer.
We have banned any aggressive product such as hydrogen peroxide or isopropanol.
In our laboratory we use products called carbopol polymer.
These products are very gentle on the skin and the hair. They have the particularity of absorbing alcohol molecules very easily.
We have developed a real hydroalcoholic gel (and not a liquid product) which is the only one on the market to contain 75% pure alcohol, to remain viscous and not to liquefy.
Results: compliant according to the virucidal standard EN 14476 and it makes the skin very soft.

Choose your hand sanitizer correctly:
It must contain more than 73.7 % pure alcohol
Do not contain any drying component associated with alcohol
Protect hands from excessive dehydration
It must be in gel form and especially not liquid.
Hope this article has been helpful to you.
Take good care of yourself and your hands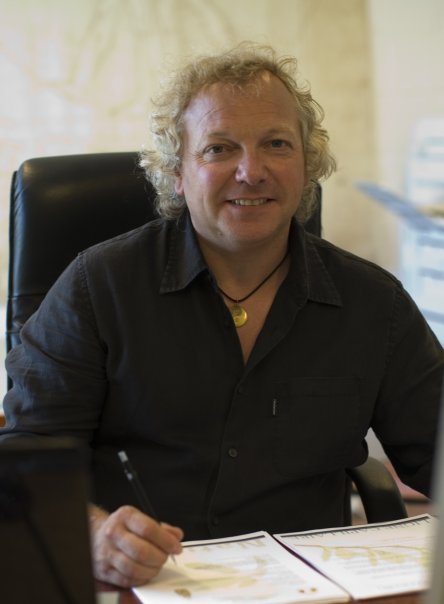 Alain Ledroit
Ceo Laboratoire Géomer