Do you use Propolis shampoo (anti-dandruff) and want to alternate with another shampoo?
Here's what we recommend you do
As for a shampoo alternating with propolis, it is delicate because the propolis must be used to cleanse your scalp from its dandruff. So, as long as there is dandruff, it should be used between once to twice a week.
I don't recommend more than two shampoos per week.
If you still want to alternate, you have several possible choices depending on your life.
If you have fine or normal hair (not Mediterranean or African type) and you go in the sun, it will experience the negative effects of UV. The scales will split open and they will be dry to the touch. Only an acidic shampoo like PH Correcting Shampoo will close these scales and make the hair soft naturally. We will therefore tailor it to your dandruff with essential oils. In this case, the Tailor-made PH Correcting Shampoo.
If you are not going in the sun and your hair needs mineral toning then this is going to be the Tailor-made Algae Shampoo.
The key is to know what you are doing, how you are living in order to know what is right for you.
Now if you live by the sea, I recommend an acid shampoo but especially to use the Hair Balm to protect your hair from sea spray. Just put a little bit in the palm of your hand and spread it over the hair to protect your hair from salt and spray. You can rinse them at night without having to wash them. It's great protection.
Another very effective product for this type of situation is theUniversal Oligo which invigorates and fortifies the hair just by vaporizing it.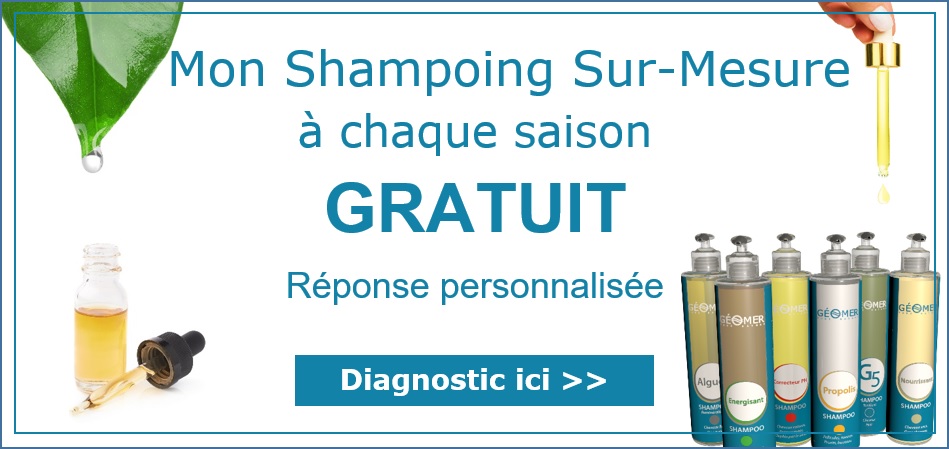 A question ?
Tel France: +33185089191 Tel Belgium: +3223181065