Terral White
Draining and mineralizing clay mask
The Terral Blanc mask with algae and essential oils:
Special dry, demineralized skin
Powerful draining of skin tissue
Calming and soothing
For face, body and scalp
Allows perfect penetration of the active ingredients of anti-wrinkle products, hair regrowth products, slimming products, care products
Indispensable for effectively combating skin aging
Terral White
Mineralizing mask, deeply hydrating with white clay and algae
It provides in-depth hydration as well as an internal mineralization of the skin allowing to counter aging and dryness of the skin. Quite the opposite of creams, milks and lotions on the market which provide only surface and ephemeral hydration.
Product benefits
This mask has a unique and revolutionary texture. It combines in its formula the benefits of white clay (calming and soothing), the effectiveness of essential oils and the mineralizing power of algae optimized by Organic Silicon. This association now offers new power to heal the skin.
The results are immediate. Vegetable oils link this synergy by providing a soft texture without producing dryness.
Powerful skin drainer with great efficiency.
It increases lymphatic elimination from the treated tissue.
Allows real deep regeneration of the skin.
An internal and deep hydration of the skin unlike creams which can only moisturize on the surface.
The best anti-aging treatment available for the skin.
For the face, body and scalp.
The law of 5 elements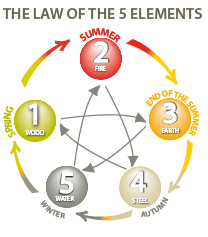 Metal Element - 4 - Fall: Lungs and Large Intestine
This White Terral is ideal for treating cosmetic imbalances linked to a dysfunction of the lungs and the large intestine. Element # 4 - Metal
Dry skin
Dry hair
Deficient hair loss
For an energetic application, apply Terral Blanc to the areas of the meridians of the lungs and the large intestine (10 minutes). You immediately feel its effects.
Its main components
Algae powder
White clay
Grape seed oil
Essential oils of Petit Grain, Lavender, Ylang-Ylang
Geranium, Lemon, Tarragon, Rosemary
Organic Silicon

Manual
The primary purpose of this clay mask is to create lymphatic micro drainage from the skin where it is applied. The effect obtained will depend on the pause time selected.
More user manual options are explained on the downloadable user manual.
Apply Terral with a brush or applicator specific. Terral Blanc can be applied to uncleaned skin.
Place a layer of +/- 1 millimeter thick on the skin.
Face pause time: 10 to 15 minutes according to the desired effect.
Body break time: 30 minutes.
Scalp break time: 10 to 30 minutes according to the desired effect.
Do not allow Terral to dry completely. If necessary, add a little more during the desired pause time.
Then rinse it off with lukewarm or cold water.
Then cleanse your skin.
Capacities
Pot 100 ml

=

7 face applications
Pot 250 ml = 12 full scalp applications
Pot 500 ml = Economic format
INCI formula
Aqua (water), kaolin, lithothanium calcareum, vitis vinifera oil, carrageenan, dehydroacetic acid / benzyl alcohol, decyl oleate, bentonite, rosmarius officinalis oil, lavandula officinalis oil, geranium oil, citrus limonum oil, tocopherol, artemisia dracunculus oil, ylang ylang y (cananga odorata) oil, linalool, d-limonene, citronellol, geraniol.
Guaranteed paraben free, PEG free and not tested on animals.
What products do i need for my hair ?
what products do i need for my skin?
Call us
France +33185089191 and Belgium +3223181065
Reviews
We publish all the opinions of our customers whether they are positive or negative. In the event of an insulting review, we use a review moderator All the reviews on this page are ordered by date. You can read our review system rules here:
Moderation of opinions