For Martine, it's like a miracle!
Actinic Keratosis eased after just one application
Here is the testimony that we received with supporting photos
I have had spots and itchy legs for years. See the photos below. I have tried many treatments recommended by dermatologists. But nothing relieved my skin from the spots and itching.
Thursday, September 3, 2020 advised by my daughter who knows very well Mr Alain Ledroit and Géomer products, I send pictures of my legs by Email to the Laboratoire Géomer ([email protected])
Front photos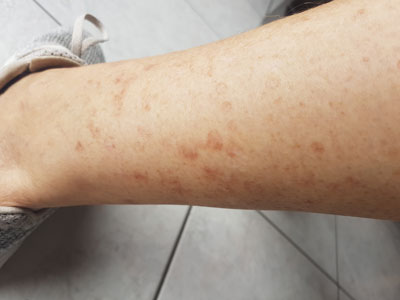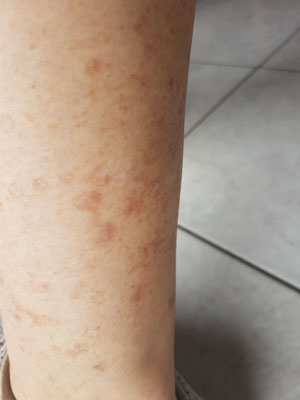 The next day I receive a detailed prescription with the products I need and how to use them.
The order for Géomer products arrived very quickly and on September 8, 2020 I made the first application of the products.
The next day, September 9, 2020, I sent an email to Laboratoire Géomer with the title: Photo "Miracle"
Photo "Miracle" after an application: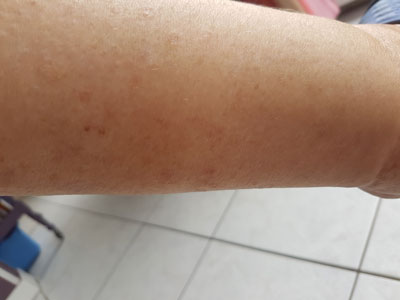 I had only done one treatment with an application of the Dermo Purifying Peeling Gel (which I left on overnight)
I washed my leg the next day with Propolis shampoo and had not read the instructions for use. I didn't know I had to keep the propolis shampoo for 7 minutes !!!
It's a real miracle to have such a quick result
I also did the same treatment on my scalp. Because I have the same problems in my hair.
The result is a great scalp!
I had been living with these skin problems (scalp + legs) for years and no treatment had worked!
Thank you
Close-up photo after 7 days of Géomer treatments
On September 16, 2020, I sent a new close-up photo of my leg to show the progress.
It is the bottom of my leg photographed very close.
The "red and dry" colored spots have completely disappeared.
There are just the (clear) marks of the skin damaged by the disease for years.
The Géomer treatment also leaves the skin very soft and no more itching.
I also have a super good result of my scalp with theplural oil, the Dermo Purifying peeling gel and theOligo F4.
Shiny and soft hair with the Hair balm applied to the hair (head tilted down) without touching the scalp so as not to destroy the effect of the treatment.
SHORT ... am super happy

Yours truly
Martine Cooman
1070 Brussels Belgium
September 16, 2020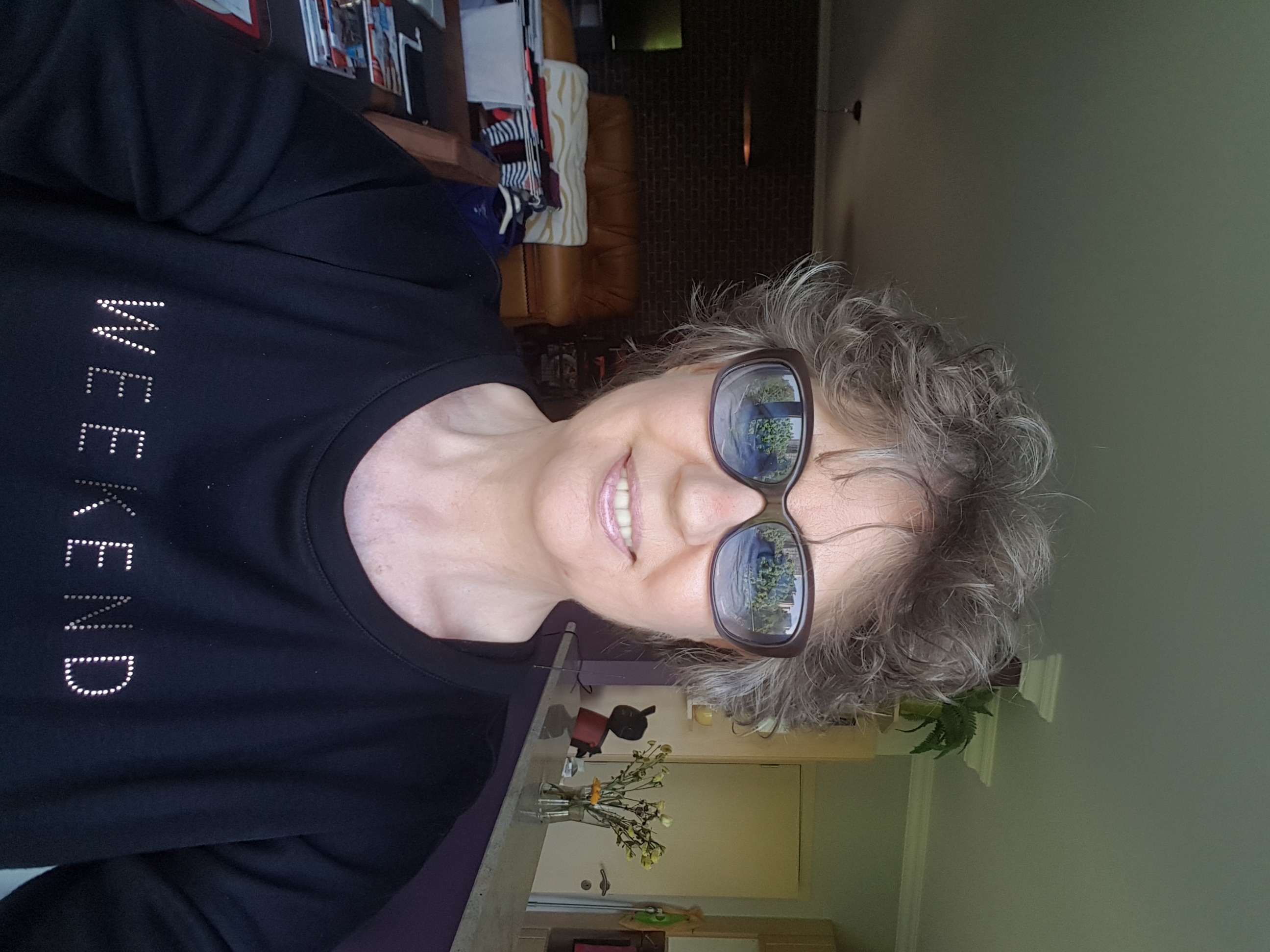 Confirmation email received from Ms. Martine Cooman on October 20, 2020
Hello
This little email to confirm the complete disappearance of my actinic keratosis of the legs.
And a scalp completely free of all its problems.
No more pimples, no itching and my hair is in plain shape and voluminous (see photo)
Thank you with all my heart and will be sure to recommend your products
Martine Cooman